Cheap Car Rentals in Nairobi, car rental Nairobi, Kenya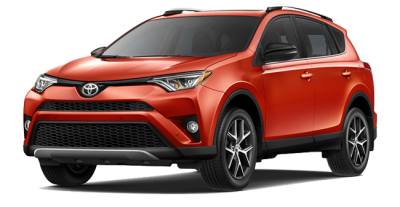 Smart Rentals offers 4×4 car rentals in Nairobi, Kisumu & Mombasa for affordable car rentals in Kenya.
The company's philosophy has always been to provide car hire with the best service available in car rental in Kenya at the most competitive rates.
All are covered with no hidden charges.
The reservation staff will relieve your worries so you can go about your business or leisure time, knowing that when you book a car rental with us, you will relax. Everything is covered. You have full details regarding your rental and no hidden surprises. You are safe with us.
Those are only a few reasons that make our Nairobi Car hire companies different from our car rental competitors.
Cheap car rental deals found in Nairobi
We are determined to cater to your needs. We offer baby seats and nannies on request. We give free cancellations to our returning clients. So we release your stress when you book a vehicle with us.
NAIROBI CAR RENTAL LOCATIONS
How to book your rental car?
To book your car rental in Nairobi, complete the booking form and follow the instructions.
What type of economy car rental in Nairobi?
According to our data, users have found thousands of car rental companies to compare.
Can I have a long-term car rental in Nairobi?
Walk into the Jomo Kenyatta Intl Airport Nairobi rental car deals and find great deals.
What are the most popular car rental agencies in Nairobi?
Find the best SUV rental agencies, including Hertz, Avis, Smart Rentals, and Autounion car rental cheapest deals.
Are there several car rental deals in Nairobi and Mombasa?
You will find several rental deals in Mombasa as well as in Nairobi.
What is the cheapest time to rent a car in Nairobi?
If you want to explore National Parks freely, consider this roof tent 4×4 land cruiser. It comes fully equipped with a roof tent and all other camping gear. Pin your tent on campsites.
WHY IS SM THE MOST FAMOUS RENTAL COMPANY IN NAIROBI
We listen, advise on the deals available, and work with you to suit your needs and ad from the time of your first inquiry, booking your car, meeting on arrival, and transferring to our office or hotel to the time you return their vehicle with no extra fees.
Car rental deals found in Nairobi
Gas is regarded high in Nairobi and other places in Kenya.
Our mission is to give quality cars and excellent service to all our clients and to advise on what is best for them according to the route and destination. We will be together from your first email to the time of booking—no hidden extras.

Top rental cars in Nairobi
Brilliant company has operated for over ten years with the best rental prices.

The car rental agency has first-hand knowledge of the country. Therefore, we will advise on the best car rental rates.

Car rentals near Nairobi car deals
No one will beat our prices. For the past 7 days, most faqs have been about the average gas price in Nairobi.

Good to know High-Quality cars
We provide high-quality cars in Nairobi — the most reasonable time to rent a car in Nairobi and find the best deals.

Best Deal Trusted Service
Many car rental Nairobi trusts Smart Rentals

Looking for Car Type Guarantee Services
We guarantee to deliver the preferred car model.
LOCATION IN NAIROBI IS EVERYTHING
We are conveniently located at Windsor House on Muindi Bingu Street/university way opposite Central Police at the city center in Nairobi. We can drop off and pick up the car at the Nairobi or Mombasa airport. Unfortunately, we closed the rest of the year during covid, and staff needed to respond faster. Thus, you received no reply, but we opened a window to call, and now the vehicle has been delivered to your doorstep. Others nearby said that was the most convenient.